Love Island was one of the smash hits of British television last year, and it produced stars of a number of their contestants.
However, reports have revealed that the those taking part will be compensated just £250-per-week – but it is not all bad as Love Island contestants can capitalise on their new found fame and one way to do it, is by monetising their huge social media following.
Many brands line up to use the much-loved Love Islanders as a way to get their products in front of millions.
But how much are they getting paid to advertise these brands per post?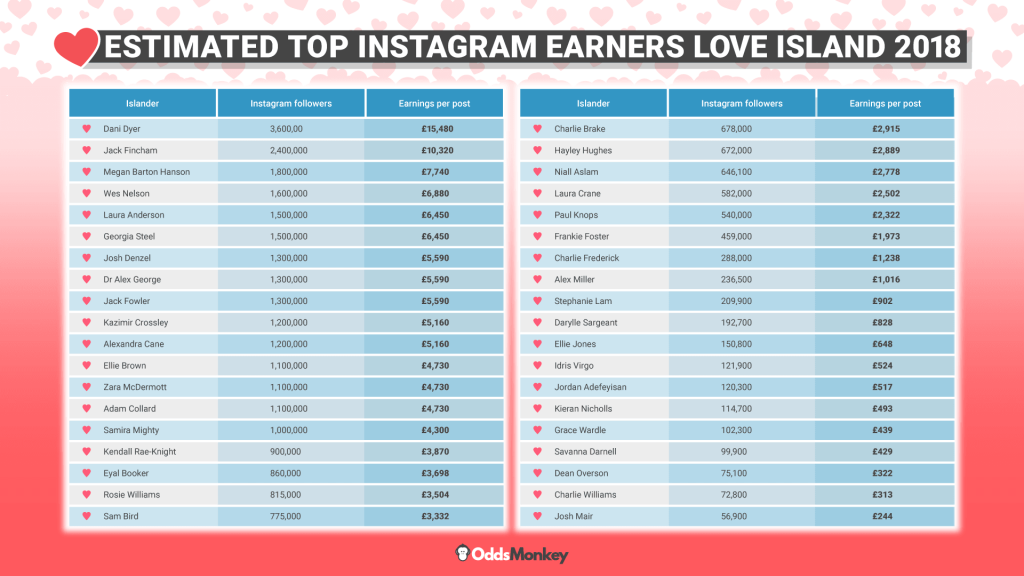 According to the State of Influencer Marketing, each follower on social media is worth £0.0043.
OddsMonkey have analysed Love Island's 2018 contestants Instagram followers to calculate how much each of the 38 different contestants could be earning through sponsored ads on social.
Dani Dyer and Jack Fincham won the 2018 show, and although they are no longer together – via their Instagram followers they have blown all previous contestants out the water.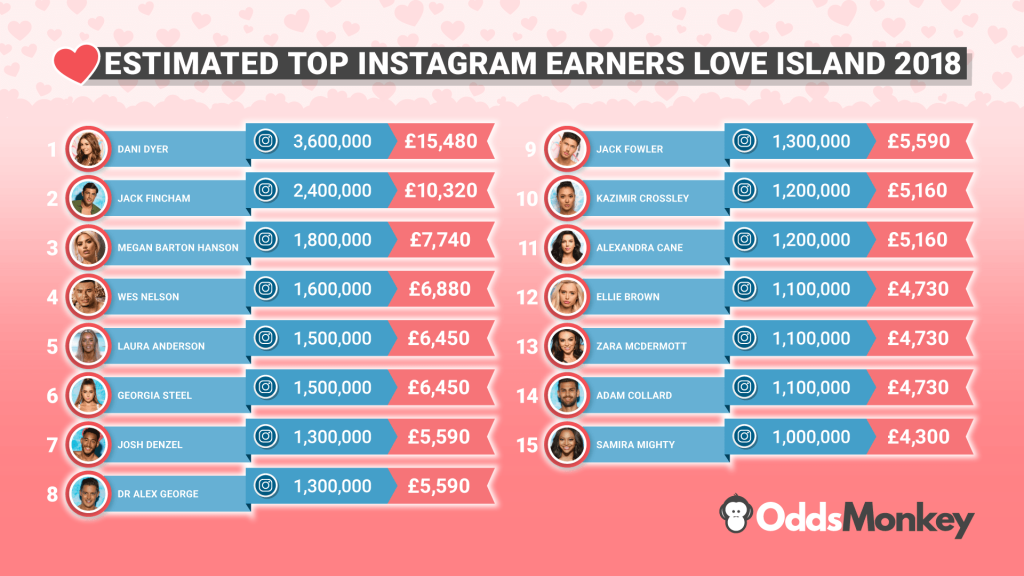 Dani has emerged as one of the most popular reality stars of all time, hence her following which is now 3.6million – meaning she could be landing over £15,000 per post on Instagram.
Her former beau Jack isn't quite as popular trailing on 2.4million, but that still sees him able to bank over £10,000 per post.
The popularity of the show in 2018 – which saw the show smash ratings records – was also highlighted by the fact that 15 of the contestants can now boast Instagram followers over 1million.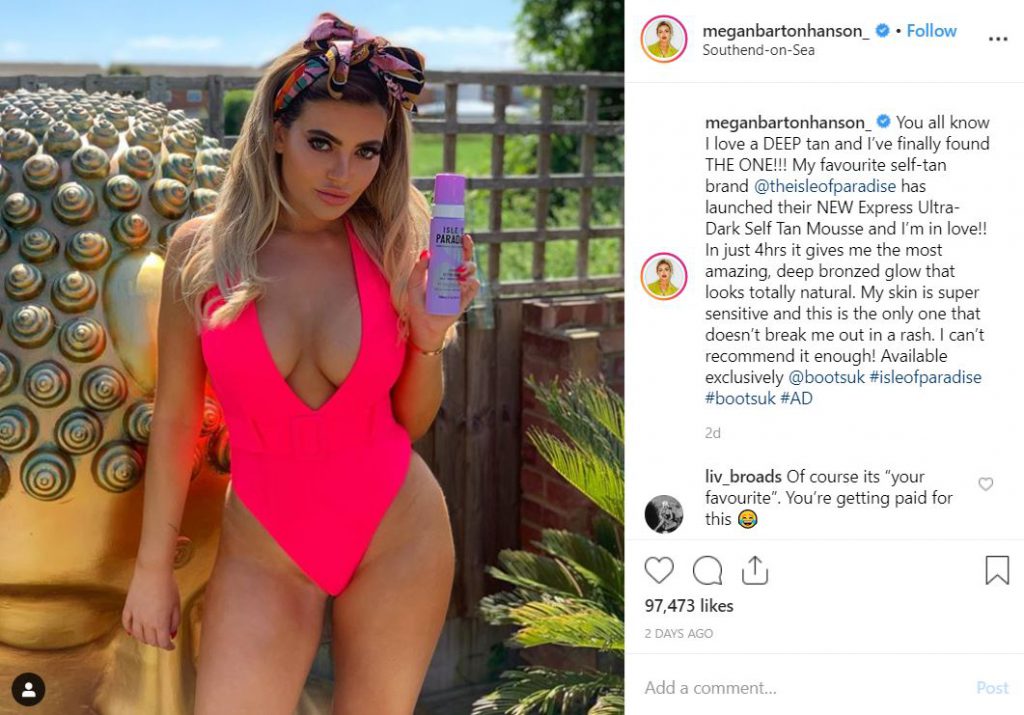 Peter Watton, spokesperson at OddsMonkey said: "As social media becomes a more influential marketing tool for brands, social media influencers are keen to capitalise on their online popularity.
"We were not surprised to discover how much last year's Love Island contestants from last year were able to earn from sponsored posts, given the impact the 2017 contestants had after they left the villa – but the potential earnings were huge.
"With Love Island is set to return to our screens it will be interesting to find out whether this year's new crop of recruits will match this level of success – but they will have to so some to get to the level of the likes of Dani Dyer and Jack Fincham."
*Odds correct at time of writing
Please note that we can tailor this release to your needs or produce bespoke content for free on any subject, please get in touch to see if we can help.
Spokesman Peter Watton is available for further comment or one-on-one interviews on this subject or anything connected with a betting market – for more information please contact press@oddsmonkey.com or call 01916404262