Here's a quick guide on how to make affiliate links to share with your new OddsMonkey sign ups.
What is an affiliate link?
When you join OddsMonkey's affiliate programme, you'll be issued with a unique ID number. An affiliate link is a URL that you insert this ID into and it records the traffic you send to our website.
How to make affiliate links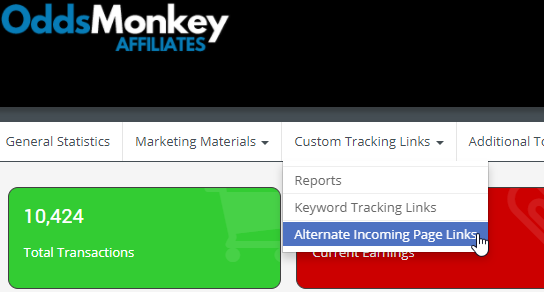 Enter the exact url to the page on the OddsMonkey website that you wish to link to and click on 'Create My Link'
Copy your new direct affiliate link and use within your marketing material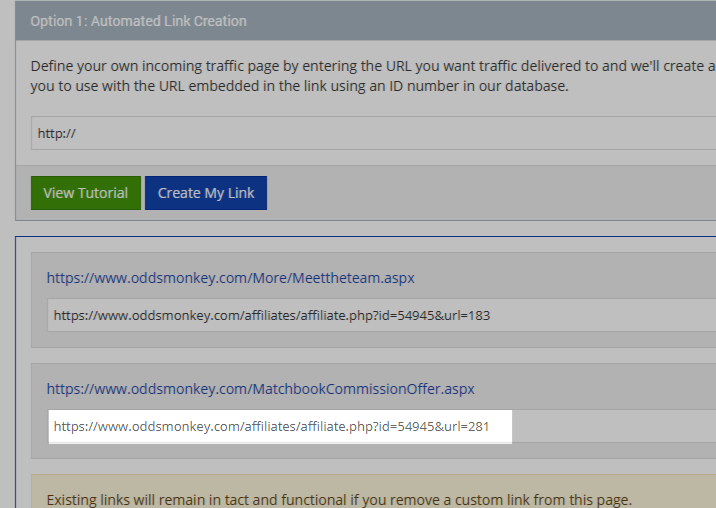 Find out more about OddsMonkey's affiliate programme here. If you've got any questions about being an OddsMonkey affiliate, just let us know!
It's up to you as the affiliate to choose where to send your readers onto OddsMonkey for more information. The best landing page would be our 'What is Matched Betting?' guide, as it covers the entire methodology of matched betting. Here, customers will find explanations, examples, and more!