Profit from extra places at The Open with OddsMonkey.
One online matched betting site has the perfect tools for the job when it comes to profiting from extra place offers at The Open.
OddsMonkey has created the Each Way Matcher and Extra Place Matcher. Designed to help matched bettors extract major value from each way and extra place offers, respectively. And the bespoke software means that bettors can go after some top potential profits, without having to search for the Bookmakers who offer 10 places.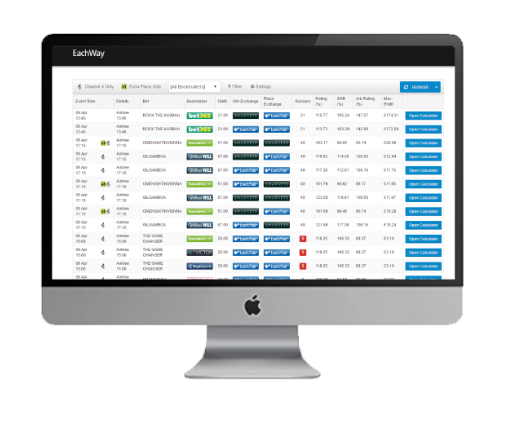 The bespoke software is best used for backing and laying the best selections. It pulls in the odds for both golf and horse racing.
Peter Watton, Head of Product Development at OddsMonkey, said,
"The number of bookmakers offering extra places opens the door for some great value in this market. Depending on your appetite for risk, you could use the Each Way Matcher to guarantee yourself a profit from the off. For those who prefer a little risk with potentially huge rewards, the Extra Place Matcher is definitely the way to go."
He went on to explain, "OddsMonkey's Each Way Matcher will find you the best value each way bets. By using the advanced calculator within the tool, there are opportunities to bag yourself over £20 of guaranteed profit. Especially when using bookmakers paying 10 extra places!
"The Extra Place Matcher will find the closest each way bets for all of the bookmakers offering an extra place and rank them based on the best value. You can then lay both the win and place part of the bet at Betfair exchange. If the player you've backed finishes in the extra place……jackpot!"
An example at the time of writing: place a £10 each way back bet on Ryan Fox at odds of 251 and by placing the lay bets stated on the Extra Place Matcher matched bettors could find themselves in the following position (for a qualifying cost of just £1.71):
If Ryan Fox finishes anywhere except 6th, lose £1.71
However, if Ryan Fox finishes in the 'extra place' make a profit of £633.29!
This is effectively a great value bet of £1.71 at odds @370 on Ryan Fox finishing in 6th place. All from a £10 each way bet.
---
Both of these tools are included in the OddsMonkey Premium package available at just £15 a month. We also offer a 30 day money back guarantee, if you decide it's not for you.
[the_ad id="1394″]