The first ever version of Winter Love Island is due to hit the screens and thousands of hopefuls applied, and looking back at previous contestants it is easy to see why they do…and it isn't just for love!
OddMonkey has looked back over every series, seeing who the most popular, most successful and who – if any! – are still together.
Instagram is where a lot of the Love Islanders are initially found, already with a fan base – many can already earn a good living from posting on the network, and looking back at the top contestants from every series it easy to see why.
Molly Mae Hughes is the leading contestant ever take part with 3.5 million followers, meaning – using the latest Instagram marketing fee, should would bag £15,000 for just one post.
Molly Mae was a social media influencer before going in and now her career has rocketed since being on the Island – emerging as the number one Love Islander of all time, just ahead of Dani Dyer – who won the show in 2018.
The leading male is actually Molly Mae's other half Tommy Fury – who saw his following boom to just under 3 million.
Looking at the top-ten, and winning does help but it is far from essential – with four previous winners in the top-ten.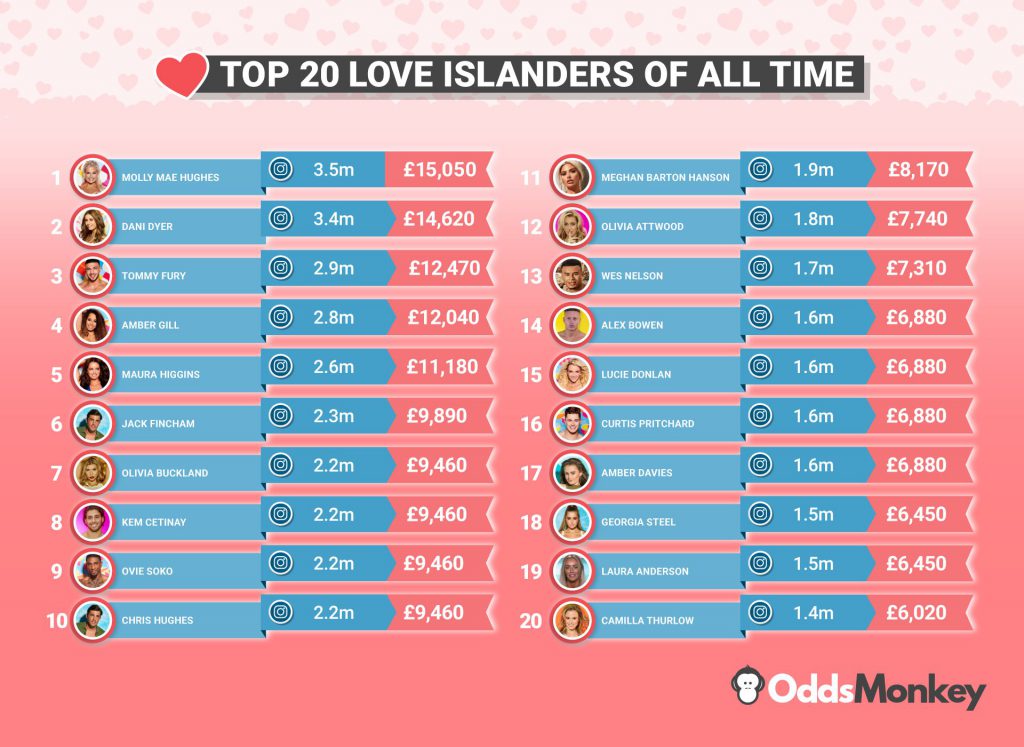 And it is easy to see why the majority of the leading contestants have been emerging from more recent shows, that is because Love Island has been getting more and more popular with every series.
The viewing figures for 2019 were amazing at over 5 million per episode, ten times that of series 1 which averaged just half a million.
The exposure that can now come from the show, explains why someones Instagram followers get such a boost.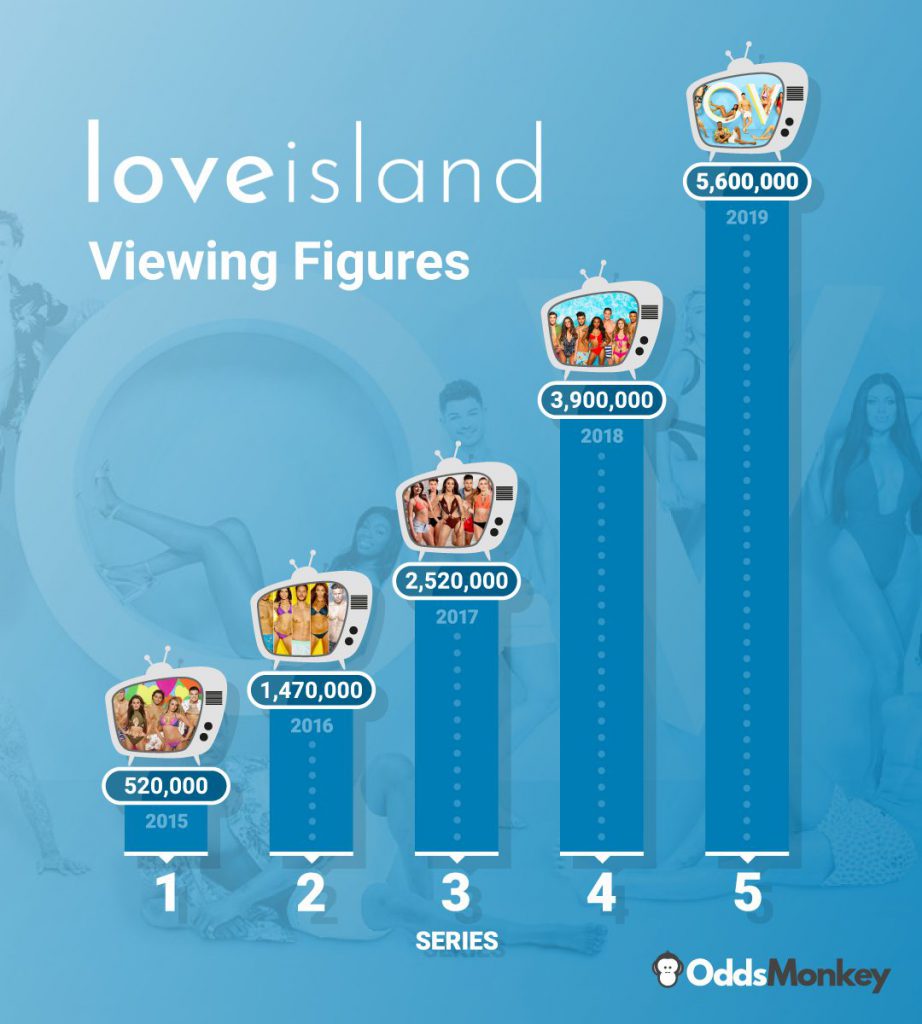 So what about the class of 2019? Well there are no huge stars going in – the two biggest names are Paige Turley and Sophie Piper, both of whom are already known to the public.
Turley is a former girlfriend of popstar Lewis Capaldi and also appeared on Britain's Got Talent in 2012, whilst Piper is the sister of former Saturday's singer Rochelle Humes.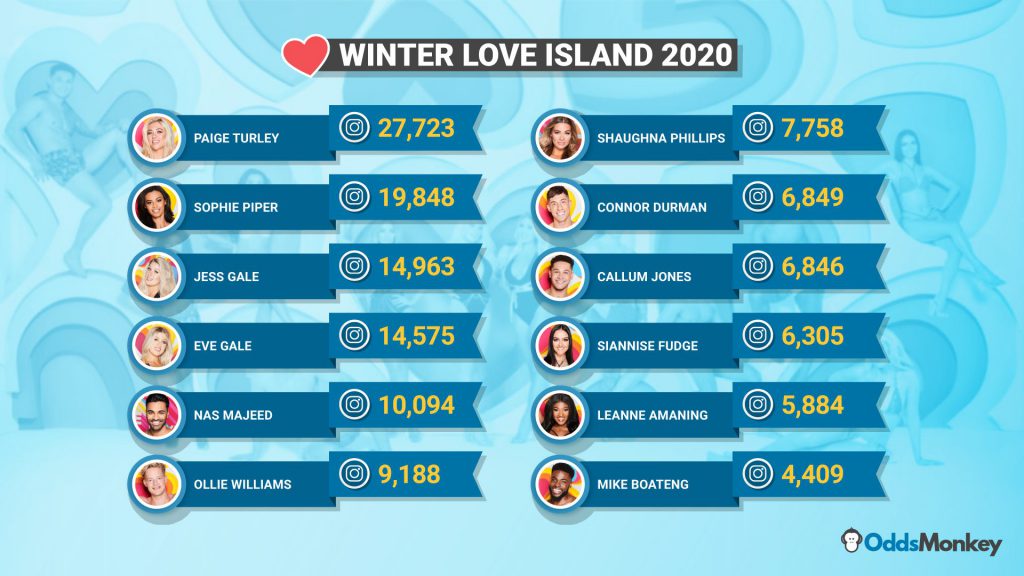 OddsMonkey spokesman Peter Watton commented: "The success of Love Island is just amazing, year on year we can see just how huge it is getting.
"The contestants are becoming celebrities in their own right, and just looking at the top-ten overall – four of them have come from this year's show.
"And of course being popular can mean huge rewards. Last's year's winner Molly Mae Hughes – a prolific poster on Instagram – can earn over £15,000 per post…and that is where the money, big money, can come in.
"Even looking to Chris Hughes – at number ten in the rankings with 2.2 million followers, that would see him earning nearly £10,000 per post.
"It will be fascinating to see the uptake in their followers, which is a real indication of how popular the show has become."
Please note that we can tailor this release to your needs or produce bespoke content for free on any subject, please get in touch to see if we can help.

Spokesman Peter Watton is available for further comment or one-on-one interviews on this subject or anything connected with a betting market – for more information please contact [email protected]
You can also check out all our latest Press Releases – which you are free to use