OddsMonkey's matched betting blog is home to all the latest information, news, tools, strategies and techniques. You can easily scroll through the posts in our matched betting blog and find the information you are looking for, whether you are learning from scratch, troubleshooting, or anything else. Looking for something in particular? Hit the magnifying glass to search!
In our matched betting blog, we have articles about everything you could possibly need, ranging from our Best Odds Guaranteed explanation piece all the way to a £0 to £500 30 day challenge run by a matched bettor using the OddsMonkey tools and information. There is a collection of both informational articles and more laid-back pieces of content, so no matter your purpose for reading, you will find something that catches your attention.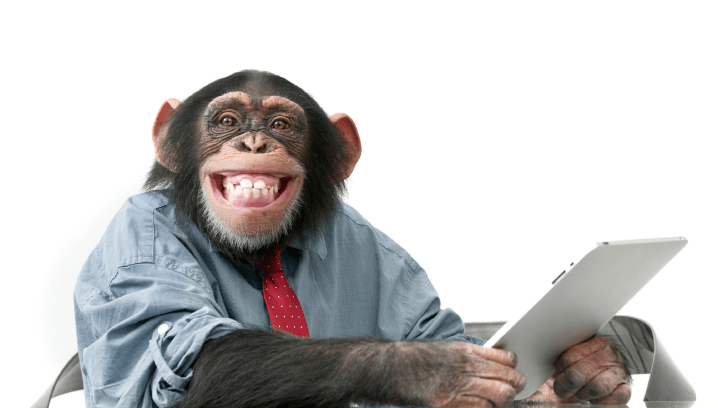 Darts Matched Betting Guide

How To Use Free Bets On SkyBet

Price Boost Offers in Matched Betting

Handicap Betting Football Explained

Smarkets vs Betfair Exchange: A Comprehensive Comparison

Tennis Betting Retirement Rules

Golf Matched Betting Guide

What Is A Betting Exchange?

Tennis Matched Betting Guide

ProfitDuel Matched Betting In The US

Complete Matched Betting Q&A For Beginners
If you're looking for all of the latest news, information, techniques, strategies and tools that revolve around matched betting, then the OddsMonkey matched betting blog is the hub for all things matched betting. Regardless if it is your first time and you're learning from scratch or are a seasoned veteran looking for new approaches and strategies, all of this can be found easily on our matched betting blog.
What Can Be Found On Our Matched Betting Blog 
Our specialised matched betting blog encompasses various topics and subjects, addressing frequently asked questions and giving new insight into new areas of matched betting. However, you may be wondering what exactly can be found on our matched betting blog. To address this question, all of the key elements of our matched betting blog will be listed below: 
Sports Betting Guides
One of the stand-out segments that can be found on our matched betting blog is our sports betting guides. Essentially, these are fully comprehensive reviews of a certain sport and the betting that can take place within their associated markets. On our matched betting blog, our football betting guide and horse racing guide are just two of the most popular sporting events that have their own dedicated guides which fully catalogue everything that encompasses these respective sports. 
These are especially popular on our matched betting blog as these detail all factors involved in the sports, such as the available betting markets, any key terminology, any strategies that could be applied and even some offers which could be used in relation to matched betting.
Bookmaker Promotional Offers
Another element of our matched betting blog that ties directly into matched betting itself is the highlighted bookmaker promotional offers. These breakdown some unique offers certain bookmakers may offer, which could potentially be utilised in reference to matched betting. The matched betting blog covers exactly how these may work and how certain free bets could be converted into real margins of profit. 
Whether it is the Bet365 2Up offers which have become increasingly popular or extra place offers which can be applied to a range of sporting events, our matched betting blog covers a number of strategies which you could potentially use efficiently and effectively when it comes to matched betting as a whole.
Matched Betting Tips And Tricks
It is not just promotional offers that we will help you out with on our matched betting blog, as we also have a variety of general tips and tricks you could potentially apply to your matched betting endeavours. We catalogue some of the best matched betting calculators and approaches that could be taken, as well as how you could potentially identify good value bets and bookmaker discrepancies to take advantage of. Not only this, but we will also clarify any matched betting myths and misconceptions on our blog and potential mistakes you should avoid in order to keep you fully informed.
Matched Betting Success Stories 
As well as all of the tips and tricks offered, our blog also houses a range of matched betting success stories from our members and how their matched betting journeys unravelled. These cover everything, from how they first got started out all the way to how their journeys progressed to the point they are at now, giving valuable insight you could potentially adopt in your own matched betting experience. The testimonies and real stories on our matched betting blog showcase the possibilities of the matched betting strategy overall!
Matched Betting Blogs At OddsMonkey 
Regardless of what pieces of information you may be looking for regarding sports betting or matched betting, we hope you can find what you are looking for on our matched betting blog. Each and every piece that can be found on our matched betting blog is derived from experts in the industry, and everything aims to assist both new and experienced matched bettors with their matched betting side hustle journey.
Whether you're looking for the latest in-depth matched betting guides, potential bookmaker promotions and offers or any tips and tricks which you can incorporate into your betting strategy, all of this can be found in full detail on our OddsMonkey matched betting blog.