Channel 4 Racing
Ok, so it's not actually Channel 4 Racing anymore – it's now ITV Racing. On 1 January 2017, live horse racing coverage in the UK moved from Channel 4 to ITV.
With Channel 4 Racing, bookmakers provided generous price promises and free bet offers on live horse racing. However, with the change in broadcasters, is this still the case?
The short answer is 'yes' – bookies don't really care who the broadcaster actually is. What they do care about is that the channel is focused on taking racing mainstream through cross-channel promotion, which means that more people will be interested in these race. Therefore, all the great old Channel 4 offers will continue running – only under the name of ITV Racing.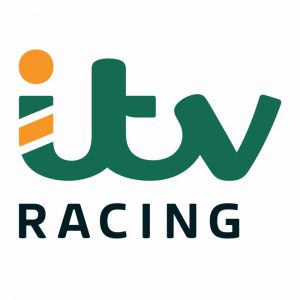 Horse racing and matched betting
Horse racing, and its associated offers, are a highly-lucrative area of matched betting. Maybe you've heard this and you want to add horse racing profits to your overall matched betting profits, so you decide to give the offers a go.
The problem is though, that you can't seem to hit any refunds. And it's frustrating. Don't worry – you're not the first matched bettor to attempt horse racing offers with no early success.
Now, your first instinct might be to cut your (small qualifying) losses and move onto something else, but don't. I'm here to tell you that there is a way to maximise your chances of hitting a refund.
OddsMonkey's Racing Matcher has been built to find you the best odds.
Maximise your chances of hitting a refund
First of all, it's important to pinpoint the best Channel 4 Racing (ITV Racing) offers available. Below, you'll find my favourites:
Bet365 – £50 risk free bet if your horse wins at odds of 4/1 or more
Betfair Sportsbook – £25 free bet if your horse wins at SP odds of 3/1 or more
William Hill (Mobile Only) – £25 free bet if your horse finishes 2nd
SkyBet – (Varies) but often £25 free bet if your horse finishes 2nd or 3rd on featured race
"These are the Channel 4 Racing/ITV Racing offers that I focus on, mainly because they offer the best value long term." – Russell, OddsMonkey
There are lots of other offers available but these are harder to hit. For example, Paddy Power's offer of a £25 refund if your horse finishes 2nd to the SP favourite. However, because of the outcome required to hit a refund with Paddy Power, you can often spend time matching a number of horses without any success. That's not to say that you shouldn't attempt these offers, but I believe that your qualifying loss should be relative to the offer you're doing. Therefore, I believe that the offers we're more likely to hit a refund on are the ones we can afford to take a slightly bigger qualifying loss on.
Offers like the Paddy Power one mentioned are still profitable long term, but I prefer to concentrate on the offers in the list above. Also, I would advise keeping offers like the Paddy Power one almost risk free with your qualifying loss. That way, if you don't hit the refund, it's not the end of the world.
How to get the best out of the best offers available
I love football and I've never been massively into horse racing myself. This means I work purely on odds, which is great for matched betting because I'm not influenced by feelings or opinions. I stick to strict guidelines, keeping both my qualifying losses and odds as low as possible, whilst making sure they are still above the minimum odds required to qualify for each offer.
"On a Saturday, I would usually note down some of the smaller fields (with less runners in) to increase my chances of hitting a refund." – Russell, OddsMonkey
For example let's say the first race has only 6 runners in the field. Bet365, Betfair Sportsbook, William Hill and SkyBet are all offering refunds on this race.
For Horse 1 – I match a bet with Bet365 and William Hill
Horse 2 – I match a bet with Betfair Sportsbook
Horse 3 – I match a bet with SkyBet
I don't bet on horses 4, 5 or 6
If 'Horse 1' wins, or comes 2nd, I'll receive a £50 risk free bet or a £25 free bet, respectively,
If 'Horse 2' wins, I will receive a £25 free bet,
and 'Horse 3' comes 2nd or 3rd, I will receive a £25 free bet.
As you can see, there are a number of outcomes covered. By covering this race across a number of bookmakers, we've given ourselves a much better chance of hitting a free bet. I would personally advise matching horses with the lowest odds possible to the minimum qualifying odds – or in the case of William Hill and SkyBet, who have no minimum odds requirement – just the lowest price possible. In general, these horses and more likely to be in the top 3 come the end of the race.
Obviously, if we only matched one bet on this race, we are a lot less likely to hit a refund. Don't get me wrong, some weeks you can match selections with all 4 bookmakers without hitting any refunds, but that's just the nature of these offers. On the flip side, some weeks you can hit more than one refund on the same race.
"In the long run, as long as we keep our qualifying losses manageable we will always end up making a profit." – Russell, OddsMonkey
Here are some guidelines* for the kind of qualifying losses I stick to:
Bet365: £2.50 max loss per £50 stake
Betfair Sportsbook: £1.25 per £25 stake
William Hill: £1.25 per £25 stake
SkyBet: £2 per £25 stake
Others: 50p per £25 stake but try to keep as close to risk free as possible if you can
*Losses can vary, depending on the price of the horse or the size of the race.
So there we go: how to maximise your chances of hitting a Channel 4 Racing (ITV Racing) refund offer. I absolutely love horse racing offers on a Saturday and with OddsMonkey's Racing Matcher (available to all OddsMonkey Premium members) there's no excuse for anyone to be taking big qualifying losses.
My final tip: Be patient, keep refreshing those odds and you'll find plenty of close matches between the hours of 8.30 until 11.30.
[the_ad id="1479″]