For the first time in more than a decade, there is a real chance that all the FA Cup quarter-finalists will be from the Premier League.
You have to go way back to 2006 to find the last time that the Premier League locked out the last eight, but with ten top-flight clubs remaining this time around there is now that chance.
There will be at least two Premier League clubs making it through with Huddersfield facing Manchester United and West Brom hosting Southampton – that aside the other six ties involve one top-flight team…but will they make it through?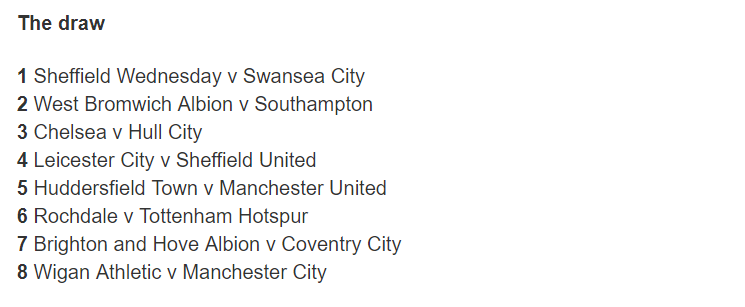 "The Bookmakers are taking few chances on this one, it is 2/1 that we see eight Premier League clubs in the quarter-finals," revealed OddsMonkey spokesman Peter Watton.
"Of the 16 teams left, the first ten in the betting are the Premier League clubs – the public and Bookies are not expecting many shocks this weekend at all.
"In the overall market, and like with all involving Manchester City – they are clear favourites, currently around 2/1, indeed we predict they will be odds on if they overcome Wigan this weekend."
Selected FA Cup odds:
Eight Premier League quarter-finalists – 2/1
To win:
Manchester City 2/1
Chelsea 7/2
Manchester United 4/1
Tottenham 9/2