What do you think of when you think of Wimbledon? the Sun? the rain? the Pimms or maybe the strawberries – well you should be thinking of favourites.
OddsMonkey has looked back at Wimbledon winners since the turn of the century, and on both sides of the draws – one thing is clear, the favourites like the grass.of
The men's have not seen a big price outsider win since 2001 when giant Croatian Goran Ivanisevic won it as a wild-card and rated at 250/1.
Since the domination of Roger Federer, Rafael Nadal, Novak Djokovic and Andy Murray has kicked in – with one of those four winning the last 15 titles.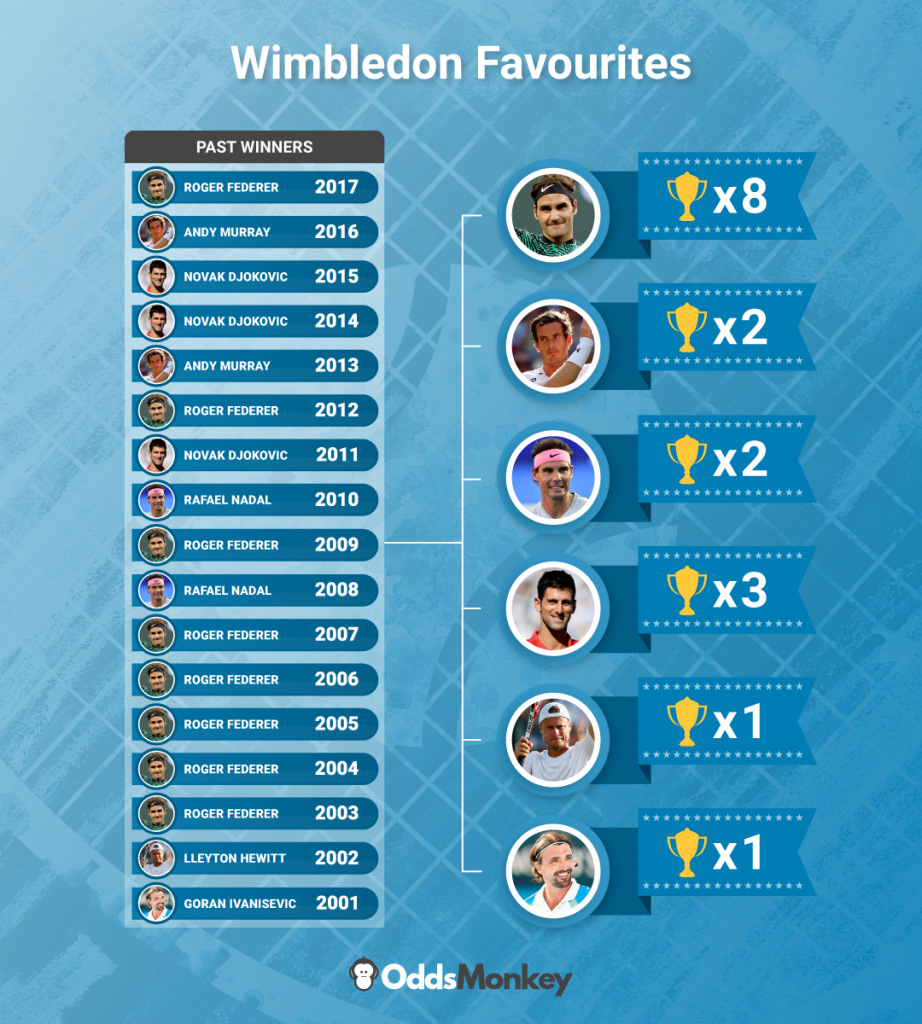 And looking at the women's draw, things have not been too different with the Williams sisters Venus and Serena enjoying something of a domination with 11 wins.
Petra Kvitova and Amelie Mauresmo have also won but neither was seen as an outsider. Last year's winner Garbine Muguruza was a bit of an outsider winning from 12/1, which was a similar price to 2004 winner Mario Sharapova.
But the only major shock on the women's side in recent years came in 2013 when Marion Bartoli won having started the competition at 150/1.
"We have seen that Wimbledon does not offer wonderful value for the Punters, but it does mean that it is easier that a lot of tennis event to pick a winner – especially on the men's side," said OddsMonkey spokesman Peter Watton.
"If you are looking for a bet here, then do stray to far from the top-four in the odds from both draws."