Wayne Rooney has sealed his move to Major League Soccer signing with DC United, but will he be a good signing and prove a valuable asset?
The former Manchester United and Everton man, follows a well trodden path of former England captain's in trying the footballing life across the Atlantic.
To trailblazer David Beckham to Steven Gerrard and Frank Lampard, all former Three Lions captains – who have tried their hand in MLS.
OddsMonkey has looked back at the stats, and seen just what value was delivered by the likes of Beckham, Gerrard and Lampard during their stays in the US.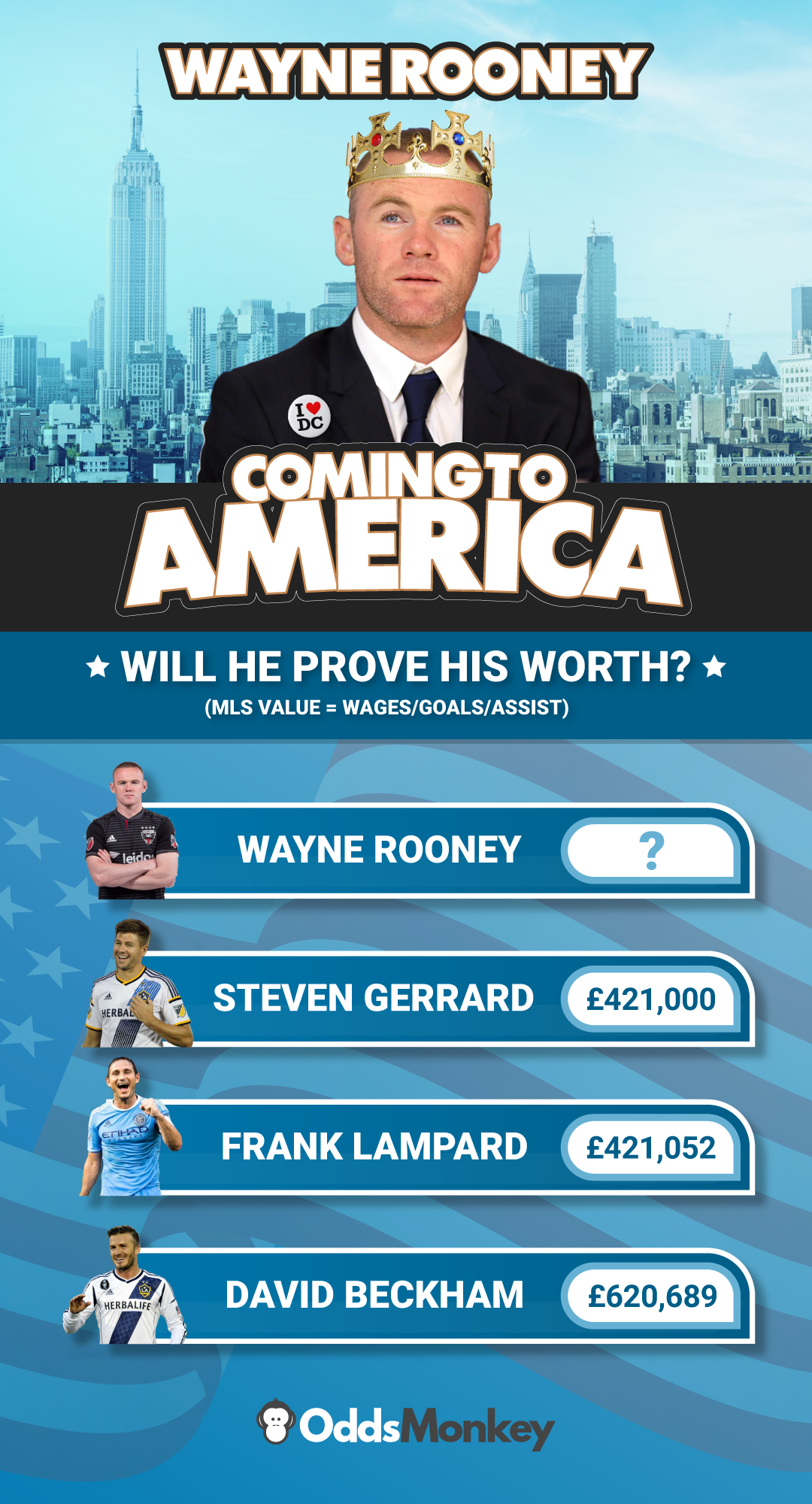 Beckham's basic salary was around £6million-a-season – although he had a lot of adds-on for image rights, sponsorship and merchandising – but he played nearly 100 times for the Los Angeles Galaxy, and had a hand in 58 goals – scoring 18 and assisting in 40.
So for Beckham over his stay in America, that equated to £620,689 per goal he was involved in.
Gerrard and Lampard earned similar levels at around £4million-a-season during their stays with Galaxy and New York City respectively and their overall values were not dissimilar either.
Gerrard scored 5 times and created 14 at a return of £421,000 whilst Lampard was slightly more expensive as he came out at £421,000 for the 19 goals he was involved in – scoring 15 and assisting 4.
Now the question is can Rooney – who will be on around £5million-a-year in the US capital, whether he will prove good value for his new club.
OddsMonkey spokesman Peter Watton commented: "It was interesting to look back on the likes of Beckham, Gerrard and Lampard – all of whom you could class as being successes in America.
"Rooney now has a great chance to become England football's best export into MLS."