At OddsMonkey, we pride ourselves on providing world-class training and support. This comes in the form of written guides and top matched betting videos. If there's a function or a feature onsite, then we'll have a detailed breakdown of it in video.
With thousands of people visiting the OddsMonkey site every day, we wondered which videos are the most popular.
The top matched betting videos on OddsMonkey
When we looked at the stats there were some definite trends:
1-3 | Beginner's Guides:
Our top three most popular videos onsite are for new members. No surprises there! These videos give you a click-by-click guide to making your first matched betting profits.
Our 'Bet £X and get a free bet of £X for new customers' guides can help you make your first bit of real money using matched betting. You can you sign up to become a free member to get access to two of these kinds of offers. The example below shows you how to make £13-£16 in just 15 minutes. It really is as simple as it looks…
---
4 | The Acca Finder:
Acca Finder is one of our most popular tools. Taking the Ronseal approach, it's a tool designed to help you find accumulators.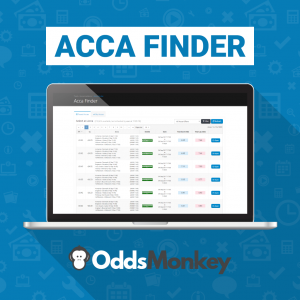 This video shows you how to use the tool. And most importantly, how to extract the most value from each acca!
---
5-7 | Betting Strategies:
Although the beginner vids are occupying the top spots, we've also got some more advanced techniques appearing in the list:
Lay sequential
Lay sequential lock in
and No Lay Acca tutorial vids all make the top 10.
Football accumulators are where a lot of people start in matched betting.
"There's more than one technique for laying accumulators. For a lay sequential accumulator, we're hoping one of our legs loses as this will trigger free bet. However with the lock accumulator we're guaranteed a profit from the start!"
Although these are more advanced matched betting techniques, our tools and training videos make it simple. Just check out the example below:
---
8 | David's Story:
We've got lots of different types of video available for you to watch. As well as betting strategy training, we've also got case studies. In this video, David's been an OddsMonkey member for just over 8 months. The freelance web designer takes you through his journey from scepticism to making on average £1000 a month. All thanks to matched betting.
"Effectively you can have your handheld and be put through a real life situation of matched betting, and you would have done it so you can see exactly how it works… when the results come in you will see that the calculator was right".
---
9 | Betfair Integration: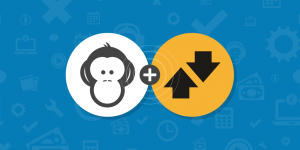 Only a few months after revealing our exclusive partnership with Betfair, the tutorial video has already racked up 1000s of views. The Betfair Integration is only available to Premium members and gives you the ability to lay bets with just one click.
---
10 | What is an accumulator?
As accumulators form a large part of matched betting, it makes sense that our introduction to accumulator bets also appears in this list.
In the gambling world, an accumulator bet is one of the most common bet types. However, this video shows that you don't need to know a lot about gambling to get involved with matched betting.
---
Is there a video you'd like to see?
We're always interested in feedback and want to help our members as much as possible, therefore is there a video you'd like us to make that doesn't exist? Let us know in the comments below.