Join the OddsMonkey Refer a Friend scheme
It pays to spread the word of OddsMonkey. Referring a friend is the easiest way to earn even more on top of your matched betting profits. There's nothing to sign up to, your link is already live, and it's up to you how many people you refer, there's no limit.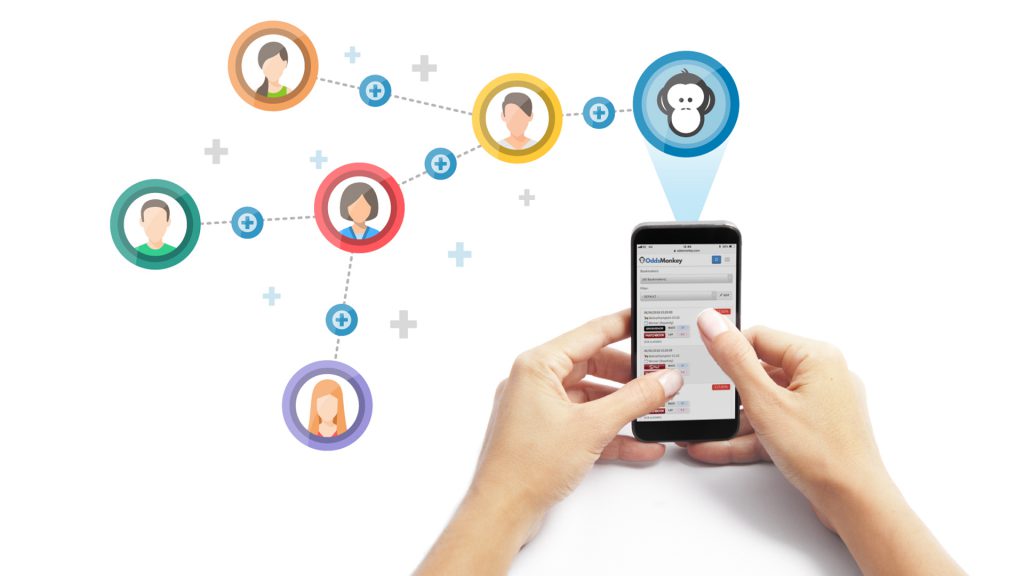 Your friends will earn you money
Spread the word of OddsMonkey, and for every friend that signs up to Premium via your personalised link, you will receive £50.
Click here to read some recent reviews from some super-satisfied OddsMonkey Premium members.
Why join the Refer a Friend scheme?
No Limits
You can sign up as many of your friends as you wish, every friend you sign up gets you £20 in your pocket.
Live stats
Access your own referral control panel and view live data on how many Premium accounts are signing up using your link.
No Signing Up
Your link has already been generated for you. Simply click here, copy your link, and start spreading the word!
Frequently Asked Questions
Anyone with a Premium membership will be able to access their own personal link via their account dashboard. Just send your link to your friends and watch the numbers on your dashboard go up!
Yes, it is a requirement of our Refer a Friend scheme that you must be a current OddsMonkey Premium member and maintain this membership for as long as you are referring friends.
No, if you are a business or website looking to earn money from promoting OddsMonkey, you should consider joining our Affiliate programme instead. You can do so here.
Data is updated in real-time and you will see new accounts/payments within a few minutes
We currently only offer PayPal.
Payments will be made via PayPal once referrals have qualified making their second payment.