Is there a big empty hole where your student loan used to sit? Have you gone hard without going home a few too many times this year? It was probably fun at 3am the other morning, but it won't be such a laugh when you have to find some money for the next bill. If that's the case, sounds like you need OddsMonkey's Student Survival Guide.
Don't worry. The party (and your hopes for a diet that doesn't consist solely of 34p noodles) isn't over yet. We've put together this list of student finance advice from some of the top sources available online to help you get back on your feet and live like a king; the King of Super Noodles, instead 😉
You might also want to check out these posts on the best ways to make money:
OddsMonkey's Student Survival Guide
Follow these links to save some money, plan your money and make some money.
1. Learn to Budget
Don't groan – having a budget is important! And relatively easy to put together.
2. Hit the Discounts
Been brought up to sniff out a bargain? Well, now's the time to put those skills to the test:
3. Find another way
Whilst you're waiting for the next instalment of student loan to hit your bank account, why not take a look at some alternative funding solutions?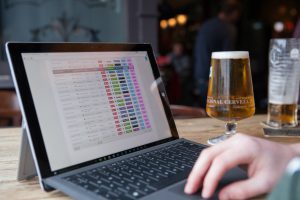 So remember – just because you've burnt through your first installment of your student loan in less than a fortnight, it isn't Game Over. With a bit of clever budgeting, smart spending and some alternative ways of earning, you can be back on track with your finances in no time!
[the_ad id="1459″]