Free Matched Betting Tutorials
You're only 6 tutorials away from understanding matched betting in less than 1 hour*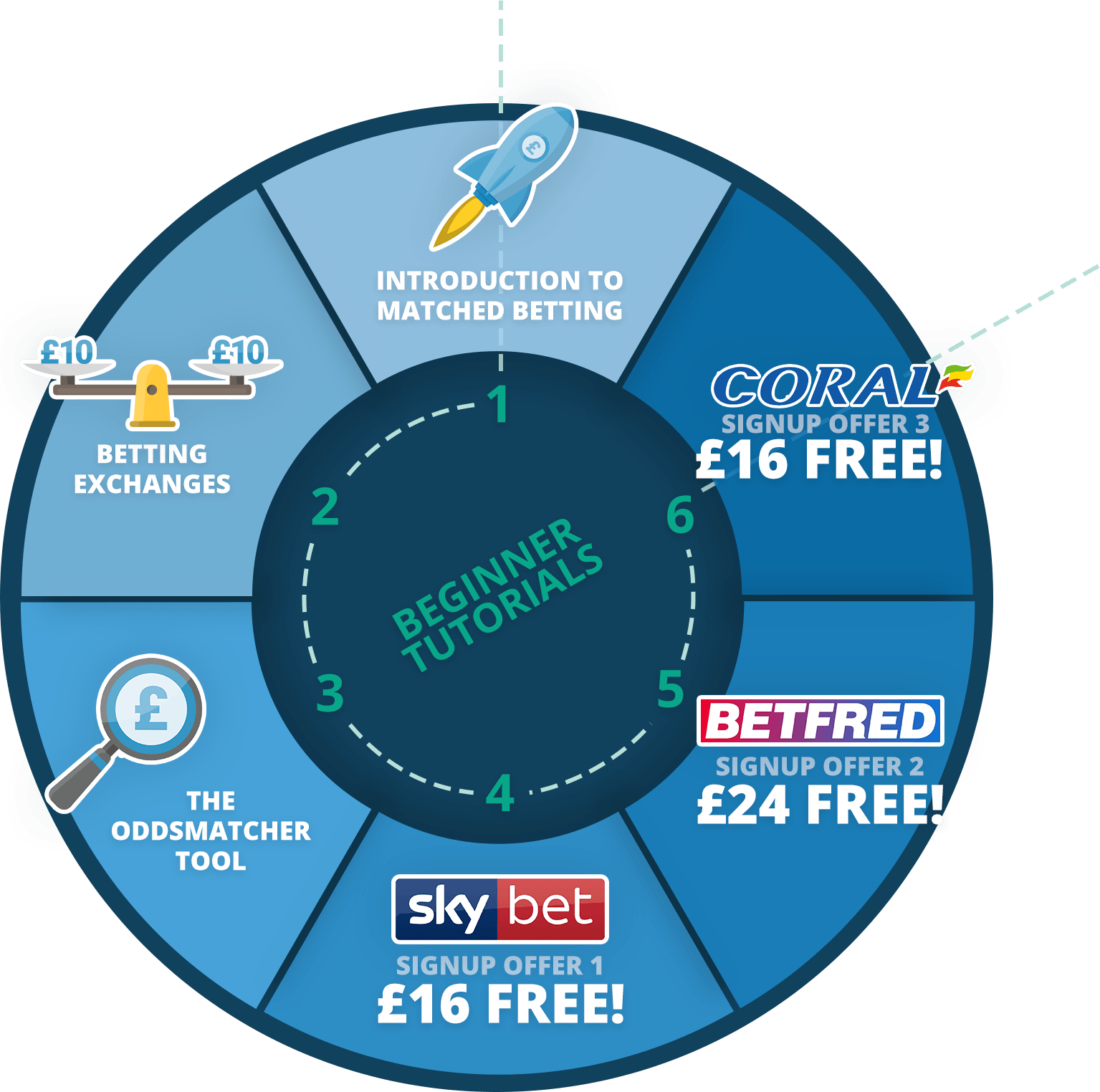 Matched betting
 can take a bit of time to get your head around. Which is why our free trial takes you through the basics before walking you through 3 live bookmaker offers. 
That means that you can learn and earn in less than an hour*.
Yes, there's a bit of reading to do, but it's worth it. In fact, you'll earn 90p for every minute you spend reading these six guides, when you complete the three bookmaker sign up offers at the end.
MORE HIGH PROFIT SIGN UP OFFERS WORTH £1050*
all risk free with the OddsMonkey tools
RELOAD OFFERS PER DAY
on an easy to use daily offer calendar feed or view them by your favourite bookie
NEW ODDSMONKEY TOOLS
to use alongside the OddsMatcher to maximise profits
*Value accurate October 2019
BEGINNER TUTORIALS IN MORE DETAILS
1. INTRODUCTION TO MATCHED BETTING
Learn how you can beat the bookmaker with this in-depth introduction to matched betting.
Become the bookie and discover the other half of the matched betting coin: the betting exchange.
Find your best odds available with the world's first dedicated matched betting tool: OddsMatcher.
This guide will show you how to make around £16 from Skybet's new customer offer.
5. SIGNUP OFFER 2 BETFRED
In this guide you'll find everything you need to make up to £24 from Betfred's signup offer.
Add up to £16 to your matched betting kitty with this guide to Coral's sign up offer.
You should now be ready to rake it in with over £1000* of signup offers using a Premium account.