Big news guys! We're pleased to announce we've teamed up with Smarkets and can now offer Premium members 0% commission on all bets at smarkets.com!
If you don't already have an account with Smarkets, click the button below and sign up. It'll only take a few minutes of your time, which is totally worth it to pay no commission, right?
You can opt-in from today to be eligible for 0% commission starting from the 1st March until 31st May. To opt in, just follow the steps below:
1. Visit OddsMonkey and claim your unique promo code
2. Visit Smarkets and opt-in to the promotion
3. 0% commission is applied from March 1st or from opt-in, whichever is later.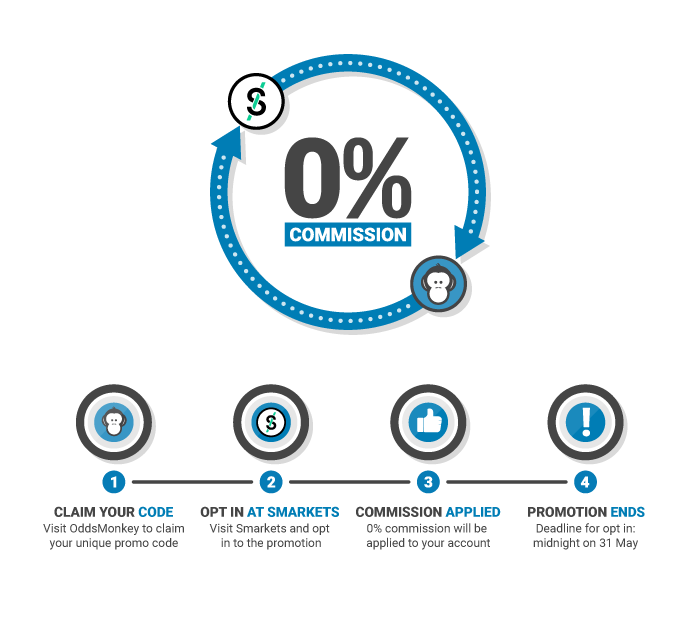 Terms apply.
Coming soon: Smarkets Integration
Some of you have already been enquiring in the forum and on social media about the possibility of a 'Smarkets Integration', the likes of which we've developed with other exchanges. Well, your wish is our command! We're currently in full testing mode but we're looking to roll this feature out very soon!
Thank you to all our members for the positive feedback on this latest deal with Smarkets, we hope you enjoy your 0% commission!